Home
Coming soon…
A Private Event for The International Seapower Symposium
FREE Shakespeare Donations Gratefully Accepted
Knighthorse is a 501 (c) 3 Organization
---
---
About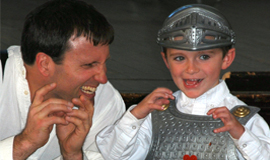 Live theatre has a responsibility to be different. Going to the theatre should never be the same experience as going to the multiplex on a Saturday night. But all too often it is.
Education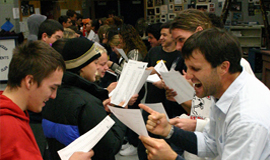 Education is at the heart of everything we do. We want to turn your students on to Shakespeare. What we do on stage is fleeting unless we can spark discussion and exploration that lasts long after we've gone.
Performances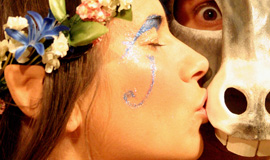 Knighthorse specializes in creating original adaptions of Shakespeare: one or two actors on a bare stage with simple costumes and few props – playing ALL the parts.
Our mission is simple: make Shakespeare cool again!
Recent Posts
Knighthorse on Flickr
Here are the recent photos from our events. Feel free to comment on our flickr page.

Levels of support are:
King and Queen

$5,000+
Lord and Lady

$1,000 - $5,000
Knight

$500 - $1000
Squire

$100 - $500
Page

$1 - $100
Donation Wall
Kings and Queens
Margaret Wollen-Olson

Anonymous
Lords and Ladies
John and Martha McLaughlin
Knights
Advanced Resource Management

The Connor Family
Squires
Pat Orr

Viola MacDonald

Albert Hoffman
Pages
Mark and Mary White

John and Carol Whippen

Florene Poyadue

Tim and Martha Ann Thompson

Frank and Suzanne Thomas

Kristina Smarz

Patrick and Sneha Scully

Liam and Cindy Scully

Norm and Eileen Schacochis

Fred and Eleanor Sabini

James and Kaitlin Reilly

Carl and Margaret Rasmussen

John and Ann Murphy

Todd Morse

Sally McLaughlin

Mike and Chris McLaughlin

Dave and Mary Ann Manning

Sheila Lyons

Lloyd Lemerande

Chris and Darlene Jones

Barbara Grey

Linda Greaney

John and Elva Gloster

Dick Gardner

Debbie Ford

Sal and Kathy Faletra

Mark and Kathie Faletra

Lisa Faletra

Ron Farnum

Glenna Connors

Tommy and Linda Carney

Kevin and Susan Carney